About the room
Delivering a mixture of urban street decay through its graffiti clad walls contrasted by its Mansion like opulence. This spectacular auditorium will take your breath away! It features the latest Audio visual technologies, with state of the art lighting and mesmerizing digital shows, transforming this space via it's 9 Metre wide video walls. Complimented by unrivaled supersonic quality bespoke Funktion One Dance stacks created for the discerning clubber and will host the countries biggest DJ's and live acts.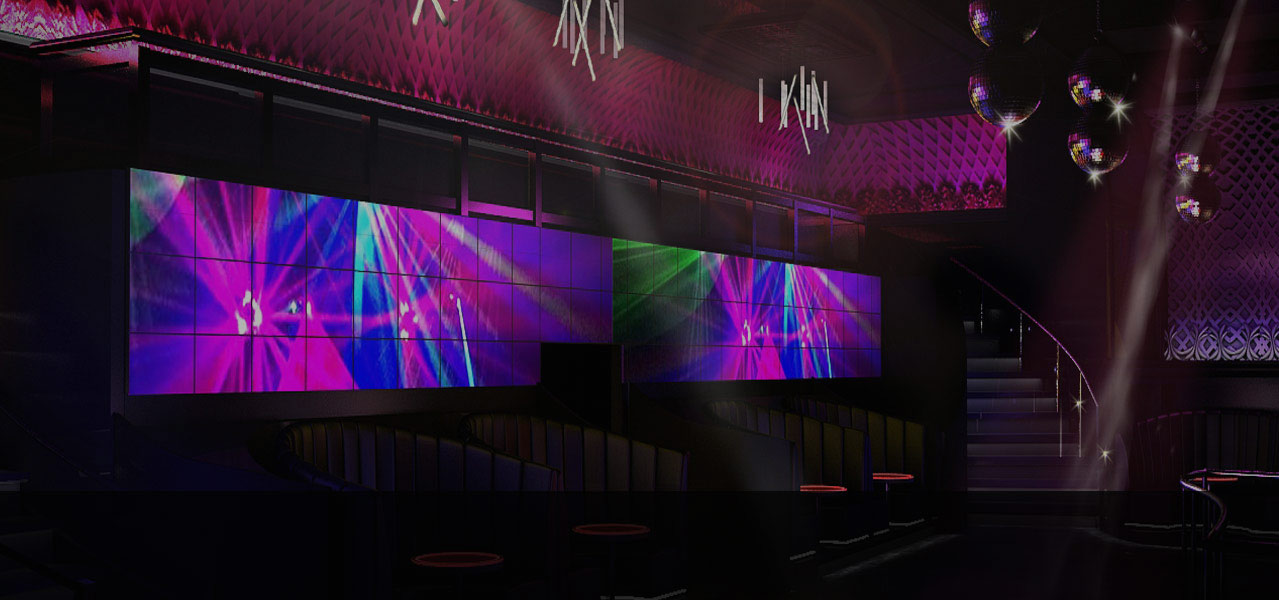 Room Hire
This room is available for hire, if you would like to know more details about hiring this room please download our Hire brochure or alternatively email liam@clubink.co.uk we can also provide help with organising your event/function.
Booth Reservation
To reserve a booth space or enquire about booth pricing please email info@clubink.co.uk.