About the room
Cocktail club is minimalistic yet elegant, showcasing spectacular colour LED lights embedded in the dark lacquer walls throughout the length of the room. The large decadent glass bar and luxurious high gloss boothed seating provides the perfect space. Everything about Cocktail Club exudes effortless style and a timeless, unsurpassed retro vibe.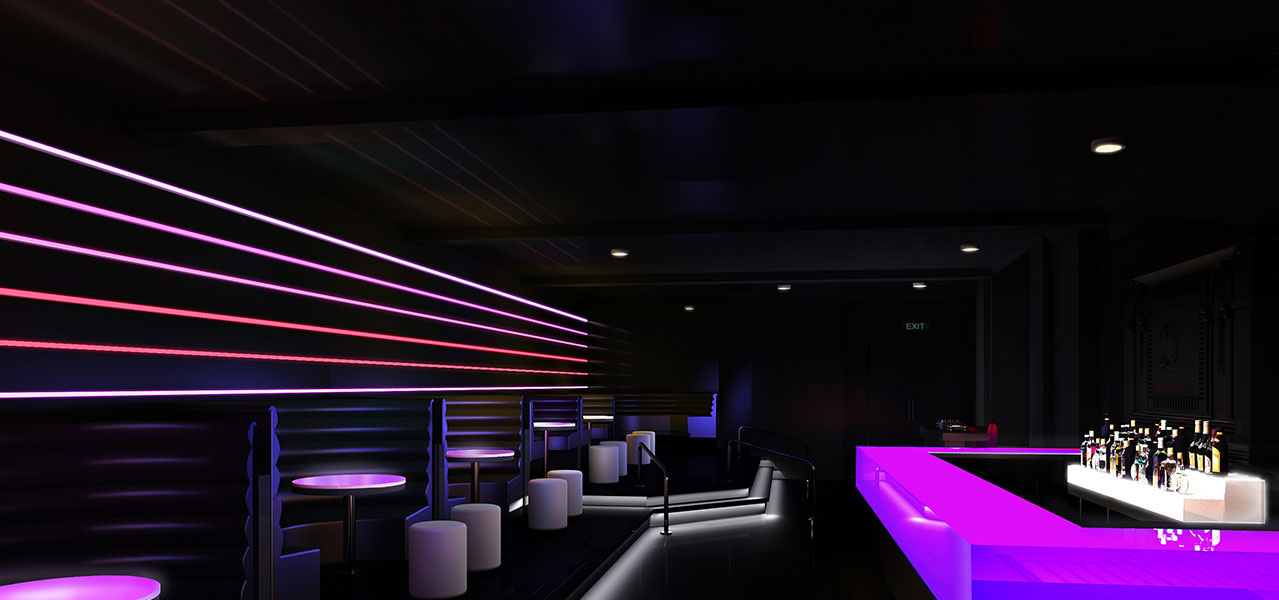 Room Hire
This room is available for hire, if you would like to know more details about hiring this room please download our Hire brochure or alternatively email liam@clubink.co.uk we can also provide help with organising your event/function.
Booth Reservation
To reserve a booth space or enquire about booth pricing please email info@clubink.co.uk.