About the room
This eclectic penthouse with flash sheet inspired artwork populating its walls, and neon lighting displays provides an alternative canvas encapsulating the attitude of the East End tattoo parlours. The walls are lined with plush seating for when the music gets too much. But we don't see why you'd ever want to leave the dance floor.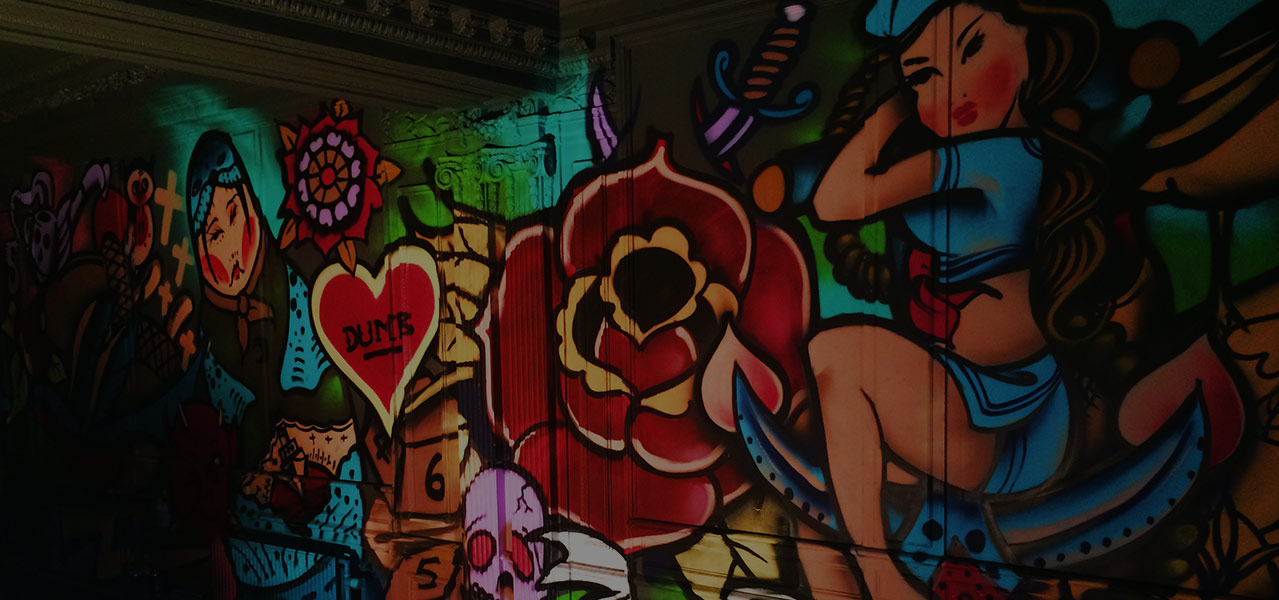 Room Hire
This room is available for hire, if you would like to know more details about hiring this room please download our Hire brochure or alternatively email liam@clubink.co.uk we can also provide help with organising your event/function.
Booth Reservation
To reserve a booth space or enquire about booth pricing please email info@clubink.co.uk.